The city where heritage comes alive
Our Invercargill
in

credible
Visit the incredible Transport Museum and Motorcycle Mecca collections. Invercargill's world class attractions.
The World's Fastest

in

dian
E Hayes and Sons home to the World's Fastest Indian and the last of the old style hardware stores where you will
find anything.
in

ner City
Take a stroll through the Inner City and gaze at our amazing heritage buildings.
Unw

in

d
Relax and unwind in one of the Souths best kept secrets, Queens Park.
in

town
Try the shopping intown where you can take your time without the hustle and bustle of the bigger centres.
in

spired
Get inspired at one of the many restaurants Invercargill has to offer.
in

trepid
And for those more adventurous we have Stewart Island on our doorstep.
---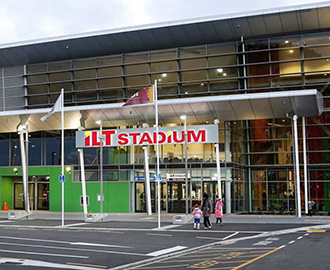 ILT Stadium Southland
ILT Stadium Southland, Glengarry, Invercargill
ILT Stadium Southland is in the Glengarry suburb and is a multi-purpose stadium with Sports facilities, professional sports, concerts and shows, and many other events. Be sure to check what's on for events while you're here!