Dig This Invercargill
Why we think it's worth a visit
Dig this
If you, your family, or your friends have ever imagined driving heavy equipment, Dig This Invercargill is the perfect opportunity to give it a go. Sessions are fully instructed by licensed professionals, but you don't need any experience or even a driver's license.
This unique experience is open to people of all ages. Let kids try out a mini dig or get yourself behind the controls of a number of different heavy machines.
The Machines
Big Beasts
Big beasts are large machines like diggers and skidders. These include:
Loads of Fun. The Loads of Fun ride puts you behind the controls of a skid steerer with tight turns and lifter. Stack massive tires and test your precision.
5 Tons of Fun. 5 Tons of Fun lets you dig and move dirt in a 5-tonne digger. This machine can do full 360-degree spins but can also handle small, intricate movements.
Boredom Buster. The Boredom Buster is a five-tonner where you have the opportunity to do dexterous and precise challenges.
Mega Machines
If the Big Beasts seemed large, the Mega Machines go a step further with massive machines that have incredible power. These include:
Big Dig. Play digger basketball, try a 360-degree whirl or even a digger handstand.
Big Push. Try your hand at the bulldozer and move dirt as you please or give a go at making a giant mound and rolling over it.
Dozer and Digger. Combine the bulldozer and digger and try both experiences.
Crush a Car. A true demonstration of how powerful the mega machines are; find our yourself by crushing a car and smashing it however you please.
Digger and Car Crush. The Big Dig combined with the Crush a Car.
Group Packages
There are a number of group packages available as well. You can book as a group with your family or friends. Or you can take part of the Team Challenges where you can challenge your colleagues to see who can handle the machine best.
Dig This also has a team-building cooperation challenge. There are two different modules. The first is for Building High Performance. This module emphasises cooperation and expanding your team's comfort zone. The other module is Coaching Skills. This one focuses on mentors coaching new workmates and colleagues. See the full breakdown on the Dig This Team Building page.
Pricing
Pricing for Dig This Invercargill ranges from $110 for the Boredom Buster to $396 for the Mega Dig. Booking online gives you a 10% discount off that price.
Family and Group Pricing are also available. Occasionally they will run Specials too such as over the School Holidays.
For full details on costs, see the Dig This Prices page.
---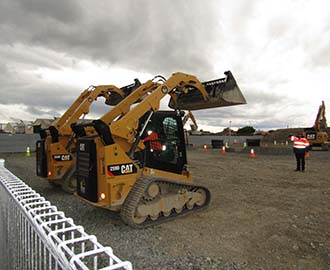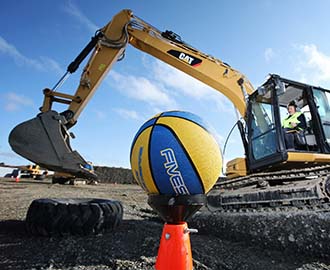 84 Otepuni Avenue, Invercargill
Wednesday to Sunday 10am - 3pm