Waikiwi Tavern
Why we think it's worth a visit
Waikiwi Tavern
One of the newer stops in Invercargill, Waikiwi Tavern is a refresh of the old Waikiwi. The new remodel includes video slots, games, events, food, and of course, plenty of top beers and drinks!
Things to do
Music is one of the big themes of Waikiwi Tavern, and you're bound to hear some great tunes while you're out. You might even be able to sing some yourself if you show up on karaoke night!
Along with great food, drinks, and music, the tavern is a prime spot for pokies. They also regularly have Jingo (Musical Bingo) where you can go home with prizes!
Special Events
Waikiwi Tavern regularly holds special events. They also have speciality days where something different happens each day. Some of these in the past have included:
Texas Hold'em Poker
Mechanical Bull Riding
Jingo Fundraiser
Afternoon Happy Hour
Food
Waikiwi Tavern is home to The Foundry, a restaurant serving a combination of high-end food and local favourites. Furthermore,they have many options in gluten-free including New Orleans Fried Chicken. Kids are allowed and have their own set menu.
Along with The Foundry, Waikiwi Tavern has a bar menu at the bar. This includes classics like Bacon Buttie, Toasted Sammie, Bangers & Mash, and of course fresh-made Chips. They also have a special menu after the kitchen is closed where you can get chips, mini hotdogs, chicken nuggets, or blue cod bites.
Drinks
Waikiwi Tavern and The Foundry have a wide range of drinks to choose from including lower alcohol, sparkling, spirits on more. They also have several options on tap including:
Speights Gold Medal
Export 33
Heineken
Emerson's Pilsner
Panhead Supercharger
Monteith's Original
Monteith's Crisp Apple Cider
Reservations
Reservations aren't required at Wakiwi Tavern. However, they are recommended for The Foundry, particularly on busy nights if you want to ensure you get seats for your party. You can book a table here.
---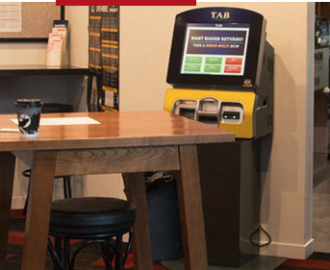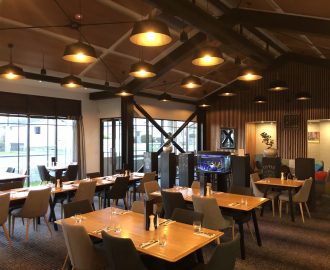 Cnr Gimblett Street and North Road, Invercargill 9810
7 Days 10am - Late