Our local insights
Our tips and favourite places
There's plenty to see and do when you're down south in Invercargill! At New Zealand's southernmost city, we have something for everyone, whether you enjoy being out in nature, relaxing with family or mates, or want to learn more about New Zealand's rich heritage. Take a look at some of our local insights if you're keen to know more, and we hope you enjoy your time in the City of Water and Light — it's a city where dreams are possible!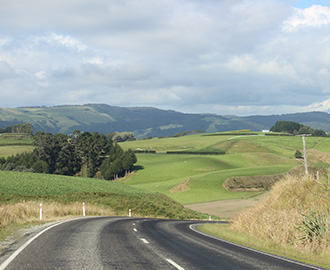 Driving from Dunedin to Invercargill and other common routes
There are a few ways to get to our park by driving. Dunedin to Invercargill is one of the most popular ones to get to us. Take a look at our tips for some of the more popular routes.