ILT Stadium Southland
Why we think it's worth a visit
The Stadium
Located in the Glengarry suburb in Invercargill, ILT Stadium Southland is one of the largest indoor venues around and has world-class facilities. The stadium is only about 10 minutes away from the airport and 10 minutes from our holiday park.
The stadium can hold over 4000 people so regularly has events, concerts and festivals held inside. The Southland Sharks basketball team and Southern Steel netball team both call the stadium home. With tournaments, sporting events, and festivals happening often, you can be a short drive away when you stay at Invercargill Holiday Park & Motels and have a visit during your stay.
Sports
One of the main features of ILT Stadium is the number of sports facilities around. Many of these are available for use by reservation or casual use during open times. For example, Basketball courts can be rented out per hour starting at $26 per hour or you can use the courts and balls for casual shots for $3 per person.
Other facilities include:
Netball
Volleyball
Tennis
Squash
Cycling
Climbing Wall
Professional Sports
The ILT Stadium is home to a few professional sports teams that use the stadium as their home court.
The Southland Sharks are one of the top teams in the NBL. In the 2020-2021 season they placed 3rd overall in the main season and in 2020 they won New Zealand's first nationwide 3×3 tournament.
For netball, the Southern Steel lost in the Finals Series in 2021 and continue to have a formidable team.
School Sports
With several professional courts, it's no surprise that school sports regularly hold events and tournaments at the stadium. School basketball tournaments and cycling regularly happen for various age groups.
Velodrome
With New Zealand's first indoor velodrome, ILT Stadium Southland is one of the top spots for indoor cycling in New Zealand. The track has sprint events including time trial, team sprint, and several endurance challenges that occur regularly.
The velodrome is used for both social and competitive sessions. Along with races, ILT Stadium Southland also hosts Cyclofit classes that anyone can join.
Climbing Walls
Clip n Climb at the entrance of ILT Stadium Southland has several different climbing walls and 15 challenges for the adventurous to conquer. The climbing wall is typically open during school holidays and evenings on Tuesdays, Saturdays, and Sundays throughout the year.
The climbing walls are open to both adults and students. Bookings are essential to reserve a space except for on Open Climbing on Tuesdays, which is $12 per person and drop-ins are fine.
Concerts Shows, and Events
Concerts and shows happen frequently at the stadium because of its open spaces with plenty of room for spectators. Major NZ bands from many genres play because of the spacing and acoustics.
Shows and festivals also occur throughout the year. Some that happen regularly are the Southland Multicultural Food Festival and Southern Crafters Market. At these festivals, artisans from Southland and beyond showcase their wares for visitors to try and buy.
Some other events have included:
New Year Carnival
eSports Tournaments
The Royal Family NZ Tour
Southland Brick Show
Southland Home Show
Murihiku Polyfest
Waihopai City Lions Southland Christmas Tree Festival
Take a look at the upcoming events to see what's on soon.
---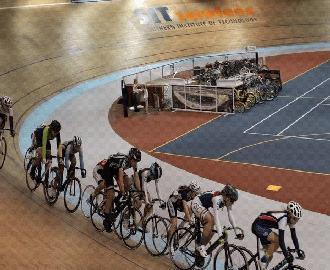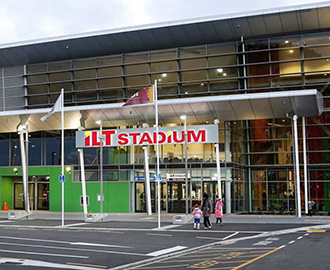 ILT Stadium Southland, Glengarry, Invercargill
Varies